Embedded hardware
Development
If you want all the benefits of custom electronics and use all the advantages of embedded hardware for your product, METICS is your partner. We develop creative electronics what gets the most out of your product.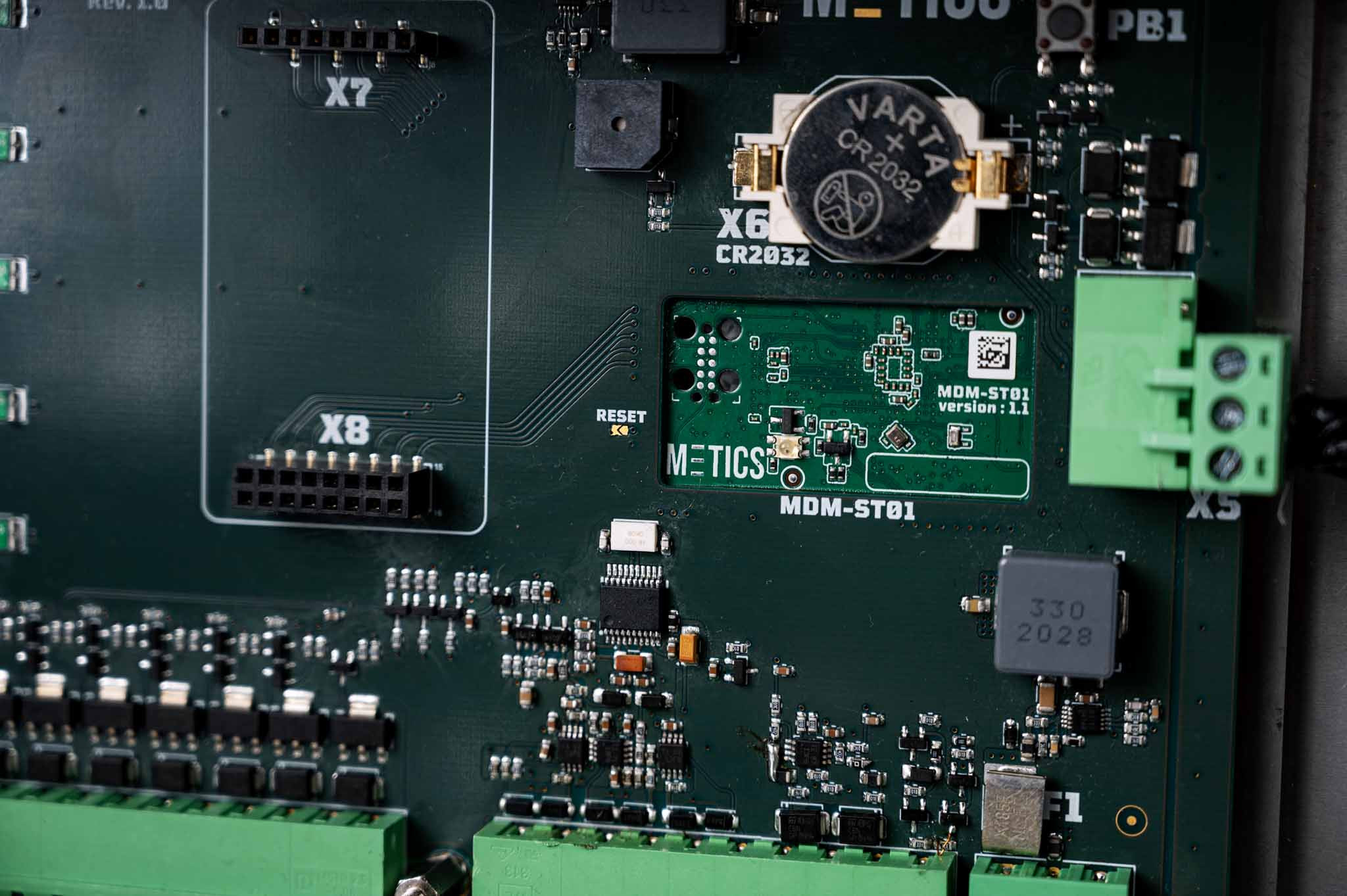 Advantages of embedded hardware
product integration

minimum installation size

faster product productions

optimal computing power

lowest series price

product protection

less installation time and failures

custom service possibilities
As Alan Kay said: "People who are really serious about software should make their own hardware".
Customer specific
Depending on the wishes of the customer, we design embedded hardware that optimizes the final product.
Common designs are:
analogue electronics

digital electronics

power electronics

communication interfaces

wireless solutions

memory (data logging)

display interfaces
Techniques
We are able to design these printed circuit boards:
Multiple layer PCB's

Flex PCB's

Rigid flex PCB's

Metal core PCB's

PCBA
Tools
For the best product development, we use the best available tools in the market.
For PCBA design we use the latest Altium Designer.
For product design we use the latest Solidworks.
These designtools work seamless together with each other. Due to this combination, early design problems can be detected and changed accordingly.

Your favorite engineers

Realizing ideas

Only teamwork